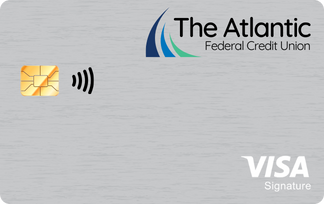 Visa® Signature Card
2% Cash Back on All Purchases
Limited-time 0.00% APR1 on Balance Transfers for 15 Months2
No Annual Fee
Access to Visa® Signature Concierge
Convenient Online Management
Digital Wallet Compatibility
Apply Now
Low-Rate Card
Low Competitive Rates (between 14.24% - 17.99% APR1)
No Annual Fee
Online Balance Transfer
EMV Chip
Convenient Online Management
Digital Wallet Compatibility
Apply Now
Or Learn More
Secured Card
Build or Establish Credit
Low Annual Fee: $24 ($2 monthly)
Up to $2,500 Credit Limit / 100% Refundable Deposit
EMV Chip
Convenient Online Management
Digital Wallet Compatibility
Apply Now
Or Learn More
Visa® Signature Card and Low-Rate Card are subject to credit approval.
1APR = Annual Percentage Rate.
2Limited-time offer. 0.00% introductory Annual Percentage Rate (APR) for 15 months from date of first transfer for balance transfers completed within 120 days of account opening. After that, your APR will be a 17.99% variable APR based on creditworthiness. This APR will vary with the market based on Prime Rate. A balance transfer fee of 3% of the amount of each transfer applies.