Graduating High School Seniors are invited to apply
for a 2023 Atlantic Federal Credit Union Scholarship
!
We are now accepting applications for the 2023 Atlantic Federal Credit Union Scholarship. Three $1,000 scholarships will be awarded. High school seniors graduating in Spring 2023 who are Members of The Atlantic Federal Credit Union, or open an account at the time of applying for the scholarship, are eligible to apply.
The deadline for scholarship applications is March 31, 2023. Scholarship applications can be downloaded from our website and are available in our branches. The scholarship application can be downloaded here.
Best wishes for a successful end to the school year!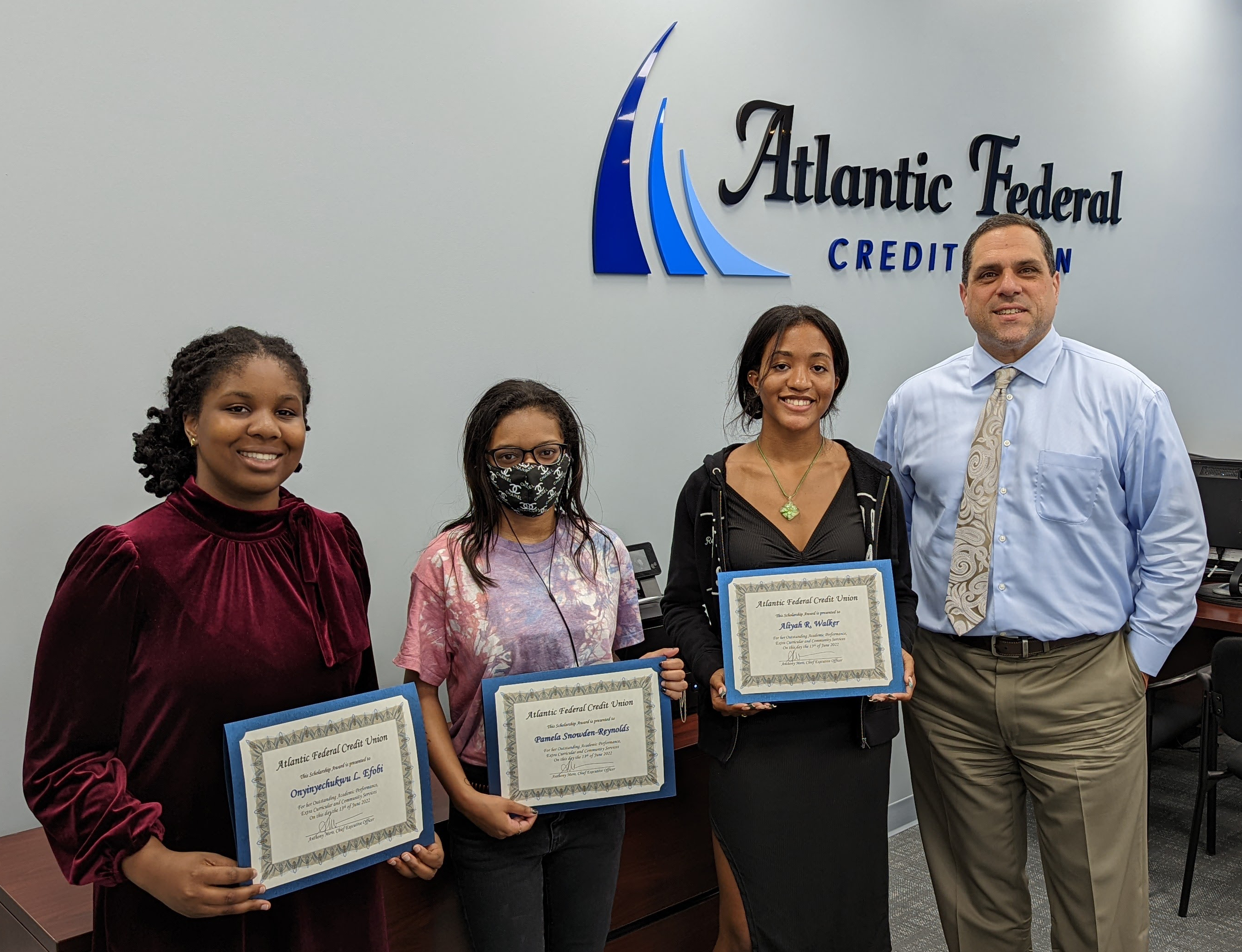 2022 Scholarship Recipients